World Sailing implements new quality control processes for all Olympic classes
by World Sailing July 27, 2019 09:09 UTC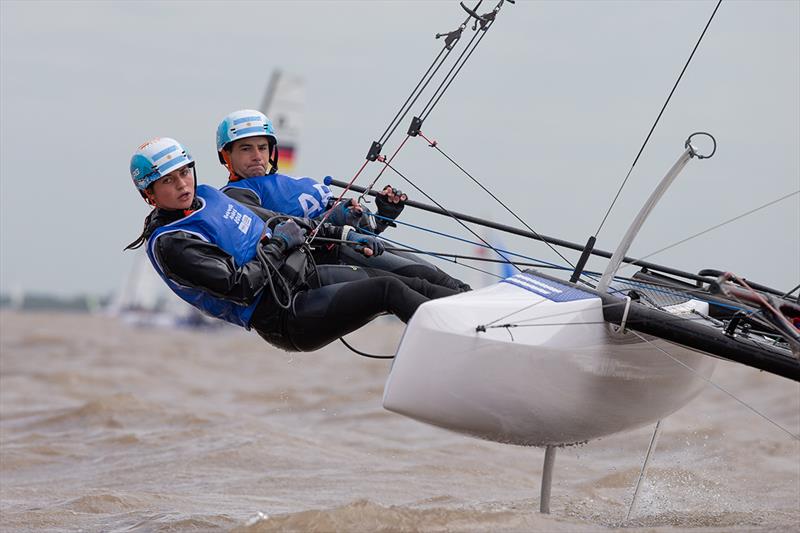 Buenos Aires 2018 Youth Olympic Games © Matias Capizzano / World Sailing

As part of the process to finalize equipment for the Paris 2024 Olympic Games, World Sailing is introducing new quality control processes for all Olympic classes to ensure the technical integrity of the sport.
Based on feedback from sailors, coaches and Member National Authorities (MNAs), it has become apparent that one-design equipment is not always delivered to an absolutely consistent standard, whereas one-design aims to ensure that the equipment is identical.
Sailors must purchase and test several components to ensure they are sailing what they believe to be the best performing boat. This results in increased Olympic campaign costs for Olympic sailors. MPs first raised this issue at the 2016 Annual Conference and subsequent meetings. Therefore, World Sailing is committed to addressing this issue in order to reduce costs and protect the integrity of the sport for all stakeholders.
The new Olympic Equipment Levy will fund an independent quality control process that will drive technological improvements and ensure the technical integrity of the class.
The new independent quality control processes will be funded by a levy of up to 1% levied on manufacturers. Manufacturers' fees for each class will only fund the quality control processes for that particular class. At the end of each year, the actual costs will be transparently communicated to the manufacturer and any excess royalty for that class will be refunded to the manufacturers. Fees will then be reviewed on a class-by-class basis for subsequent years (again, up to a maximum level of 1%) to ensure that the correct level of fees is set going forward. The quality checks for each Olympic class are different and it is expected that ultimately the fees will vary by class once the first year of inspections is complete.
The new independent quality control process will include all major items of boat equipment that need to be checked, not just the hulls. The manufacturer's fee is entirely different from the World Sailing plate fee, which applies to all World Sailing classes and is approximately 0.2% of the boat's retail price. The World Sailing Plate Fee provides a plate which is applied to the hull and is not used for quality control. It is for this reason that this specific Olympic policy is part of the Olympic Classes contract.
All Olympic Classes have already signed a version of the Olympic Classes Contract which includes provision of Manufacturers Fees and the contracts are being updated to include the FRAND Principles of Olympic Equipment which have now become World Sailing policy.
Independent quality control aims to ensure that sailors and MPs get what they pay for. World Sailing is confident that these measures will further protect the integrity of the sport.