The World Sailing Trust launches "Race for Change", a charity eSailing race as part of the Vendée Globe
by World Sailing 29 October 2020 20:22 UTC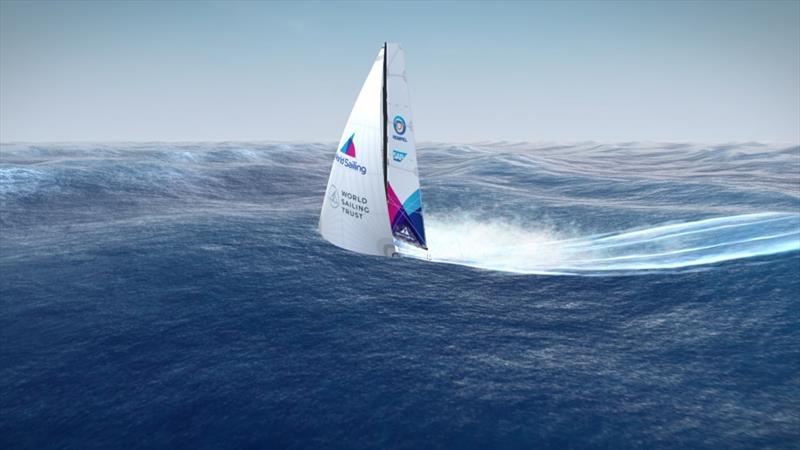 World Sailing Trust Challenge "Race for change" © World Sailing

World Sailing, the World Sailing Trust and Virtual Regatta are delighted to announce the launch of the World Sailing Trust Challenge "Race for Change" as part of the upcoming Vendée Globe eSailing race.
The challenge, the first of its kind, will run on Virtual Regatta Offshore for the duration of the actual race, with part of the proceeds going to the World Sailing Trust.
Virtual Regatta is delighted to extend its relationship with World Sailing to include the World Sailing Trust, to support saving the planet and the future of the sport. Virtual Regatta has pledged to donate a portion of the proceeds to the Trust and hopes more will follow to promote and support the Trust and its work.
To learn more about the Trust and support opportunities, click here.
Dee Caffari MBE, Chairman of the World Sailing Trust, said: "The Vendée Globe is an incredible race, and I can say that I did it! It's great that we can all participate vicariously through the Virtual Regatta version of this race. .
"I am all the more delighted that the World Sailing Trust is working with World Sailing and Virtual Regatta on the 'Race for Change'. We can't wait to see people compete virtually in our custom boat.
"Racing in Virtual Regatta allows you to compete against real sailors by taking part in this race from November 8th. It's a great way to test your tactics in real wind conditions against professional sailors. So fair winds , and I'll see you at the racetrack."
The race kicks off on Sunday November 8 at the same time as the actual start of the Vendée Globe, but players can tune in now.
The password to enter the race is 'WST2020'. By using it, you will have access to a personalized World Sailing Trust and World Sailing boat.
Details on how to enter are provided here:
In addition, prizes are up for grabs by World Sailing and its partners. Virtual Regatta offers a one-year VIP membership for certain in-game achievements. In addition to the bespoke boat you will receive, Virtual Regatta offers a limited number of full packs to the first 50 participants. This comprehensive pack provides many additional in-game features to enhance the racing experience and is a must have for all eSailors looking to aim for the podium.
With over a million players expected for the Vendée Globe, why not sign up now and practice?
For more information on the World Sailing Trust, please click here. To make a donation, please click here.
You can play Virtual Regatta Offshore now on Desktop – iOS – Android.