The World Sailing Show: Program 4 – Season 2020
by Sunset+Vine TV March 30, 2020 12:57 PM UTC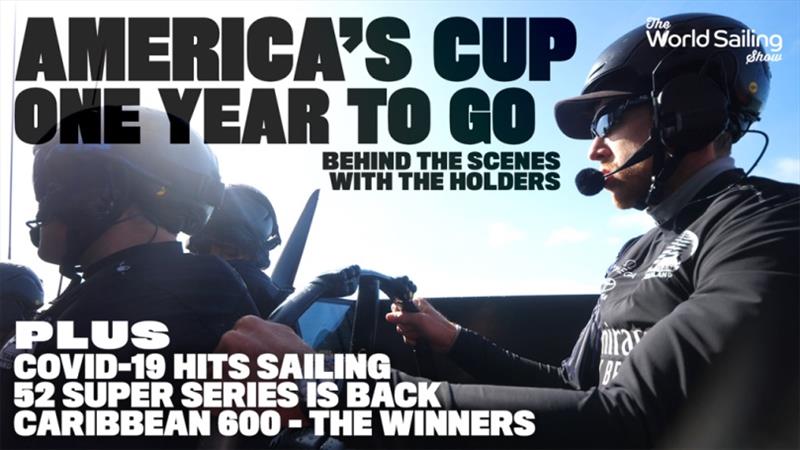 The World Sailing Show: Program 4 © The World Sailing Show

This month, the World Sailing Show aims to provide some relief from the terrible pandemic that is sweeping the globe.
We have stunning footage of sailing in the Caribbean, big boat action from the 52 Super Series in Cape Town and connecting with America's Cup defenders Emirates Team New Zealand in Auckland.
The sport of sailing has seen its schedules decimated by the Covid-19 emergency. From Olympic classes to the America's Cup, sailors and fleets have been forced to disembark. We have an overview.
Abandoned race – sailing sails Coronavirus
America's Cup – another year with defenders Emirates Team New Zealand
52 Super Series – full of action from the opening regatta
RORC Caribbean 600 – the winners

Characteristics

America's Cup: one year to go
One year away from the 2021 America's Cup in Auckland, we go behind the scenes with defenders Emirates Team New Zealand to find out how their preparations are going.

52 Super Series
The world's first monohull Grand Prix circuit kicked off its season in Cape Town. 12 teams and their TP52 boats are competing for the Super Series title. We bring you the breathtaking action of Cape Town.

RORC Caribbean 600
We return to Antigua for the conclusion of the RORC Caribbean 600 race where light winds gave us a spectacular finish in which the lead changed hands seven times.
Follow on sailing.org/tv