Four men will take the stage this Saturday to do something that has never been done in Juneau before, let alone Alaska. They will perform Act 1 of Wagner's famous opera, Siegfried. The Juneau Lyric Opera presents a concert version titled "Three Men and a Sword".
In Juneau Tuesday afternoon, find out why this German opera is both musically and physically demanding, and why it takes a lifetime of study to sing some of the roles professionally.
Also today:
The Juneau Youth Sailing program offers lessons for students ages 12 and up.
Two Alaskan writers, Heather Lende and Leigh Newman, talk about their work.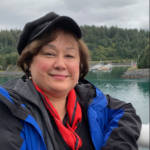 Rhonda McBride hosts the show this Tuesday. You can catch Juneau Afternoon, Tuesday through Friday, live at 3:00 p.m. on KTOO Juneau 104.3. The replay airs at 7:00 p.m. on KTOO. You can also listen online at ktoo.org.
For more information on Juneau Afternoon or to schedule the show time, email [email protected] Just a reminder: Juneau Afternoon is often booked two weeks in advance.
Guests: Dr. David Miller, plays Wotan. David Cangelosi, plays the mime. Shawn Stendevan, prepared the English subtitles for the concert.
The next performance of "Three Men and a Sword" by Juneau Lyric Opera is a unique concert. It brings together the talents of three singers and a pianist, including David Cangelosi, who has spent his entire career perfecting the role of Mime. Even though Juneau's performance is a stripped down version of Wagner's Siegfried, Act 1, it still packs a lot of weight, with athletic, muscular vocals that pack a punch.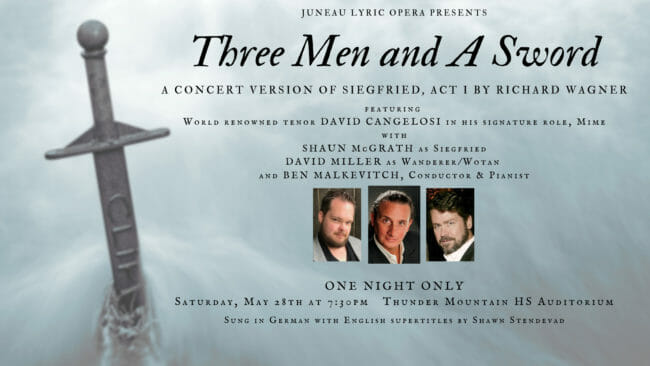 Guests: Carl Brodersen, Chairman of the Board, Juneau Youth Sailing.
When Carl Brodersen was a teenager, he learned to sail through the Juneau Youth Sailing program. Today, he passes on his passion for sailing to future generations.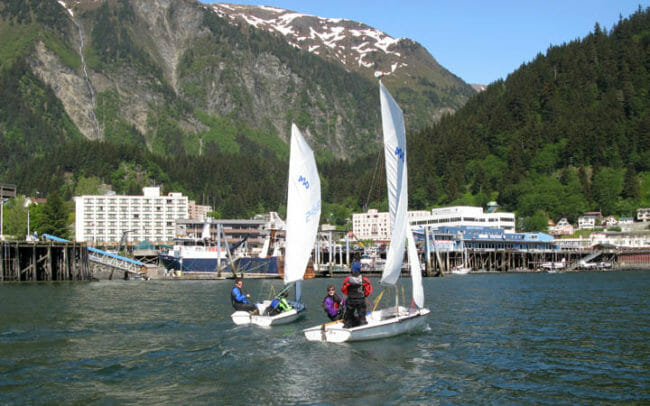 Guests: Heather Lende, winner of the Alaska Writer. Leigh Newman, author of Nobody Gets Out Alive
Leigh Newman and Heather Lende are both well-known storytellers from Alaska, but they seem very different. Newman has a gritty and direct style, while Lende writes with warmth and nuance. The two have one thing in common about their work: a love of authenticity and a passion for telling stories about real Alaskans.
The two women talk about their latest books – Lende's Of Bears and Ballots, a look at the adventures/misadventures of navigating small town politics – and Newman's Nobody Gets Out Alive, a collection of tough scrabble stories about women intrepid from Alaska.