Britain's Megan Pascoe wins the title of World Sailing 2.4mR European Champion
by World Sailing Jun 1 13:52 UTC
May 15-20, 2022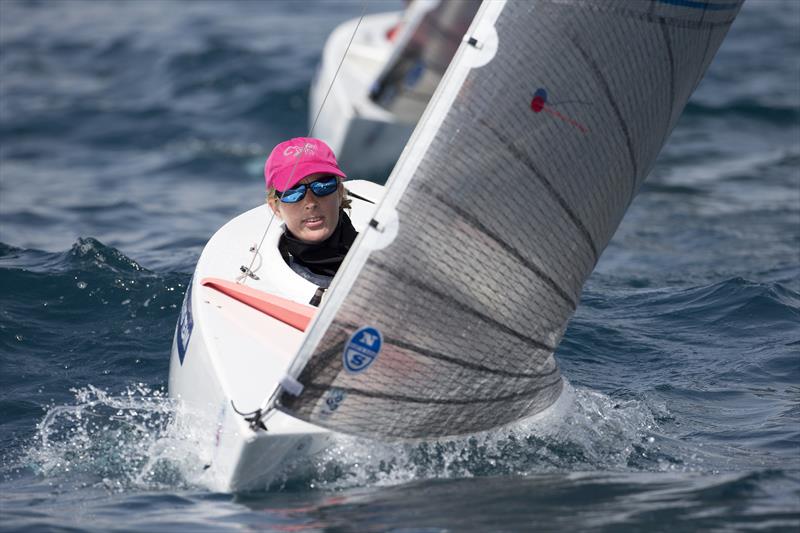 Britain's Megan Pascoe wins the title of World Sailing 2.4mR European Champion © Richard Langdon

The 2022 World Sailing 2.4mR European Championship was won earlier this month by Britain's Megan Pascoe, in Quiberon Bay, Brittany (France), with the top spots in this Inclusive Open regatta all going to Para Sailors .
Pascoe battled an all-star field of 44 male and female athletes, including 28 able-bodied Olympic, World and National champions, and four Paralympians to claim the coveted European title.
"I'm very happy to get my title back!" said Pascoe, who was European champion in 2014 and 2016. "It was a tough competition, especially against Damien [Seguin] and Heiko [Kröger], and sailors with incredible CVs. We need to get back to sailing at the Paralympic Games – it's an incredible pinnacle of our sport," Pascoe said.
The championship, now in its 11th edition, has attracted a total of 16 athletes registered as World Sailing Para Sailors.
French three-time Paralympic medalist and five-time 2.4mR world champion Damien Seguin – who last year became the first para-sailor to take part in the Vendée Globe single-handed, non-stop round-the-world race – finished behind Pascoe in second place. Third was German Heiko Kröger, 10-time world champion and president of the 2.4mR class, with gold and silver medals at the Sydney 2000 and London 2012 Paralympic Games, and member of the world sailing athletes, with three-time Italian Paralympic sailor Antonio Squizzato fourth.
Read more here…