2022 World Sailing 11th Hour Racing Sustainability Awards Jury Announcement
by World Sailing Aug 27 00:12 PDT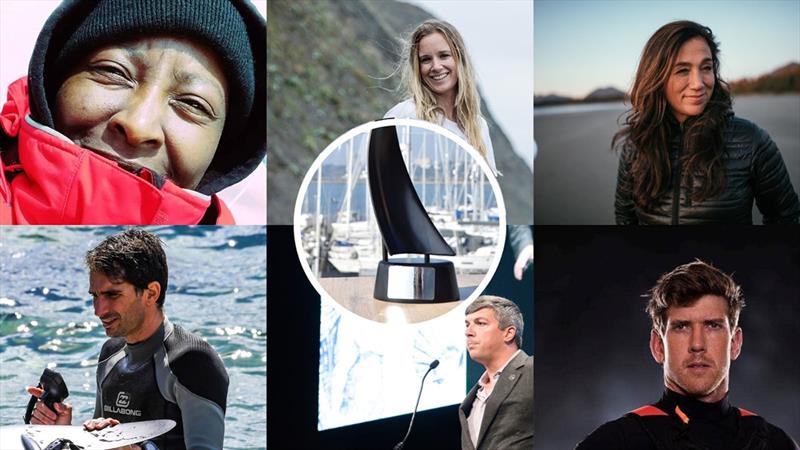 Jury announced for the 2022 World Sailing 11th Hour Racing Sustainability Awards © World Sailing

With just one week left to submit nominations for this year's World Sailing 11th Hour Racing Sustainability Award, the fifth edition of the highest recognition of achievement in marine sustainability, World Sailing has unveiled its judging panel. experts:
Alexandra Richam, Sustainable Development Manager at World Sailing, Para Sailor and five-time World Champion. Jury President.
Todd McGuiremanaging director of 11th Hour Racing, sponsor of the award.
Hannah Mills OBEthe most successful sailor in Olympic history, two-time Olympic and two-time World Champion, IOC Ambassador for Sustainability, spokesperson for SailGP Global Sustainability and founder of the Big Plastic Pledge.
Cristina Mittermeierworld-renowned conservationist and photographer, co-founder of SeaLegacy, named one of National Geographic's 2018 Adventurers of the Year. Recipient of Smithsonian Conservation Photographer of the Year Award, Imaging Award for Photographers Who Give Back, the Sylvia Earle Medal from the Seattle Aquarium, and the Global Vision Award from Travel + Leisure.
Peter BurlingMNZM, one of New Zealand's most accomplished sailors, Olympic gold medalist, nine-time world champion, two-time America's Cup champion and two-time World Sailor of the Year. Co-founder of the Live Ocean Foundation.
Lungi Mchunu, sailor, polar explorer, citizen scientist and known as the first African woman to sail to the Arctic. She is an alumnus of Homeward Bound and is currently a sailor on the Maiden's World Tour, raising funds for girls' STEM education. She is also working to complete Pole to Pole and compete in the toughest solo sailing race, the Vendée Globe.
Bruno Giuntolisustainability manager at Foiling Week, a World Sailing special event, and founder of the Foiling SuMoth Challenge which brings together students from around the world to design, build and sail a sustainable Moth.
The submission deadline is September 2 and four finalists will be announced on September 22.
From these finalists, a public vote will help determine the winner who will be announced at the 2022 World Sailing Awards on October 25, 2022, to be held during the World Sailing Annual Conference in Abu Dhabi. Winners will receive a $10,000 prize to continue their sustainability agenda.
Click here for the 2022 World Sailing 11th Hour Racing Sustainability Award Nomination Form.
Launched in 2018, the award celebrates the implementation of high-impact, highly replicable sustainability initiatives aligned with World Sailing's 2030 sustainability agenda. World Sailing and 11th Hour Racing encourage entries from individual sailors, sailing clubs, events, classes, federations and the wider maritime industry, regardless of the size of their program or initiative. Past winners of the award have all demonstrated their commitment to reducing their environmental impact and raising awareness about conservation.

Past winners of the World Sailing 11th Hour Racing Sustainability Award
The Corpus Christi Yacht Club (CCYC) won the inaugural award in 2018 following the success of the 2018 Youth Sailing World Championships. Driven by the dedication of CCYC's volunteer Green Team, the Youth World Championships was the premier sailing world championship focused on ocean conservation and sustainability.
The following year, the Royal Yachting Association (RYA) / The Green Blue won the 2019 award for their efforts to empower yachtsmen in the UK on sustainability by providing clear training and guidance. on key issues.
Starboard has been named the winner of the 2020 World Sailing 11th Hour Racing Sustainability Award for its Plastic Offset program, recovering 1.1 kg of plastic for every board produced. Starboard reduces its carbon emissions and offsets unavoidable carbon emissions by planting mangrove trees 10 times for each board. World Sailing has created a case study of Starboard's efforts to inspire action around the world.
In 2021, the Sail Africa Youth Development Foundation received the award for increasing the participation of ethnically diverse seafarers and women in Durban, South Africa. Since its launch, the number of girls racing has increased and podium finishes have improved year on year, making sailing a much more multicultural sport. The program has doubled as a life skills initiative, ensuring lasting positive results in reducing poverty, reducing inequality, expanding education and raising environmental awareness.